Home
>
Resources
>
Latest News
>
New Review! PrimaLuna EVO 300 Hybrid Integrated Amplifier by Michael Lavorgna of Twittering Machines
New Review! PrimaLuna EVO 300 Hybrid Integrated Amplifier by Michael Lavorgna of Twittering Machines
Published November 14 2022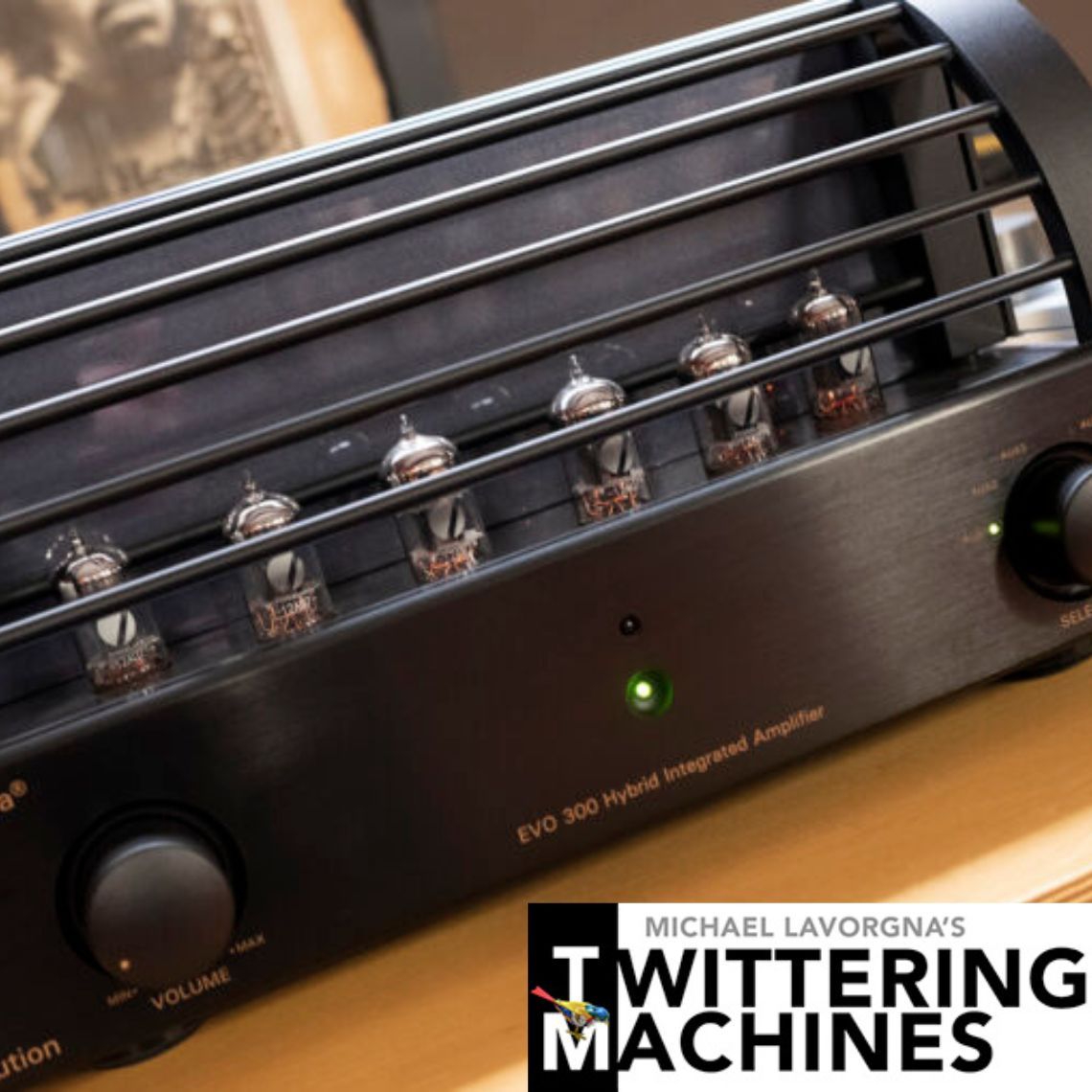 Is Elon Musk entering the hifi "underground" with his TWITTERING MACHINES? No, not Elon Musk. He was too late. But …
A while ago, Michael Lavorgna of Twittering Machines, famous for his opinions on Integratedz amps, announced the following on his website: 
"My hifi underground, yours may be a different one, spoke with a unified voice about the PrimaLuna EVO 300—"You have to hear this!"
On this comment, he contacted Upscale Audio in the USA to ask whether it was possible to put the PrimaLuna EVO 300 Hybrid through its paces. And after listening to the EVO 300 Hybrid Integrated at length, Michael Lavorgna concluded as follows:
"Delicacy, detail, and power, from a whisper to a scream. To my mind this is what an integrated amplifier needs to deliver and the PrimaLuna EVO 300 proved to be a heavyweight champ. What's more, the EVO 300 operates from a place of crystalline clarity with a rich timbral voice, a real marriage of strengths made in hifi heaven. Add in iron-fisted control and you've got one helluva highly recommended integrated amplifier from me and my hifi underground. Bravo!"
As you will understand, we are delighted with this statement about our PrimaLuna EVO 300 Hybrid Integrated Amplifier. The entire review is NOW online and available to read at the website of Twittering Machines: https://twitteringmachines.com/review-primaluna-evo-300-hybrid-tube-integrated-amplifier/
We want to thank Mr. Michael Lavorgna of Twittering Machines (ánd his hifi underground contact). Also, we would like to thank Upscale Audio for making the review possible.